With our comprehensive suite of services, you will recapture lost time
and take back your freedom!
Our Services
Most employers are not equipped to face the challenges of complying with employment regulations, managing human resources responsibilities, administering payroll and offering employee benefits. Spirit HR relieves the pressure by delivering the solutions to these challenges in a way that complements the organization, working within your culture and supporting your personnel with valuable services and expertise.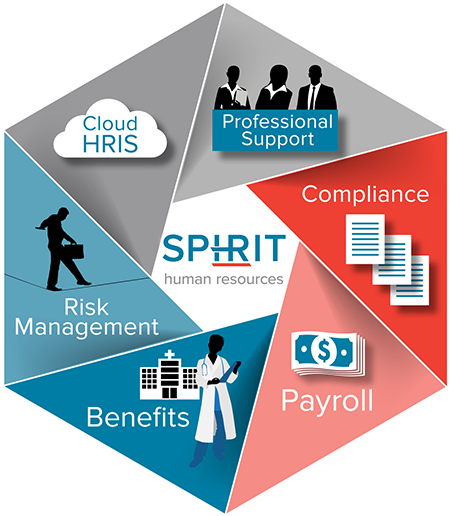 Human Resources
Spirit HR provides expert Human Resources support and guidance for businesses looking for a one-of-a-kind partnership with expert HR professionals who understand the complexities of employment regulations and provide the solutions, services and guidance each client needs to stay compliant and set themselves apart as a great place to work.
Employee Benefits
A business' ability to achieve greatness hinges heavily on its employees, and employee benefits are a key factor in attracting and retaining the best talent. Spirit HR puts you in league with large employers through an elite array of benefits including medical, dental, vision, 401(k), life, AD&D and more. Spirit HR's benefits allow small and medium-size employers to offer the best of both worlds—large employer benefits without sacrificing the culture and efficiencies of a small employer.
Payroll
 Accurate, timely, efficient—these are basic expectations when it comes to outsourcing payroll. Through its cloud-based HRIS system, Spirit HR offers you convenient online payroll entry, reporting, and more, meeting all your payroll processing needs. In addition to payroll processing, Spirit's experienced payroll professionals administer payroll taxes, garnishments, benefits deductions and more, relieving a substantial burden from its clients.
Risk Management
Spirit HR helps employers manage and mitigate the risk associated with employment. From managing personnel data and employee paperwork to the myriad of regulatory responsibilities related to payroll and health care benefits, you need a partner who is well versed in addressing your compliance needs. Helping you navigate the complexities of employment regulations, Spirit's expertise and high-touch approach enable you to breathe easier.
Safety & Workers' Comp
Even if yours is not a high-risk industry, just one poorly managed workers' compensation claim can be catastrophic. That is why it is important to have the right team to lean on in the event of a workplace injury. Spirit's dedicated team will walk you through the process, managing the claims process to ensure your employees get the help they need to return to work in a timely manner and operating on your behalf to limit the impact to your business.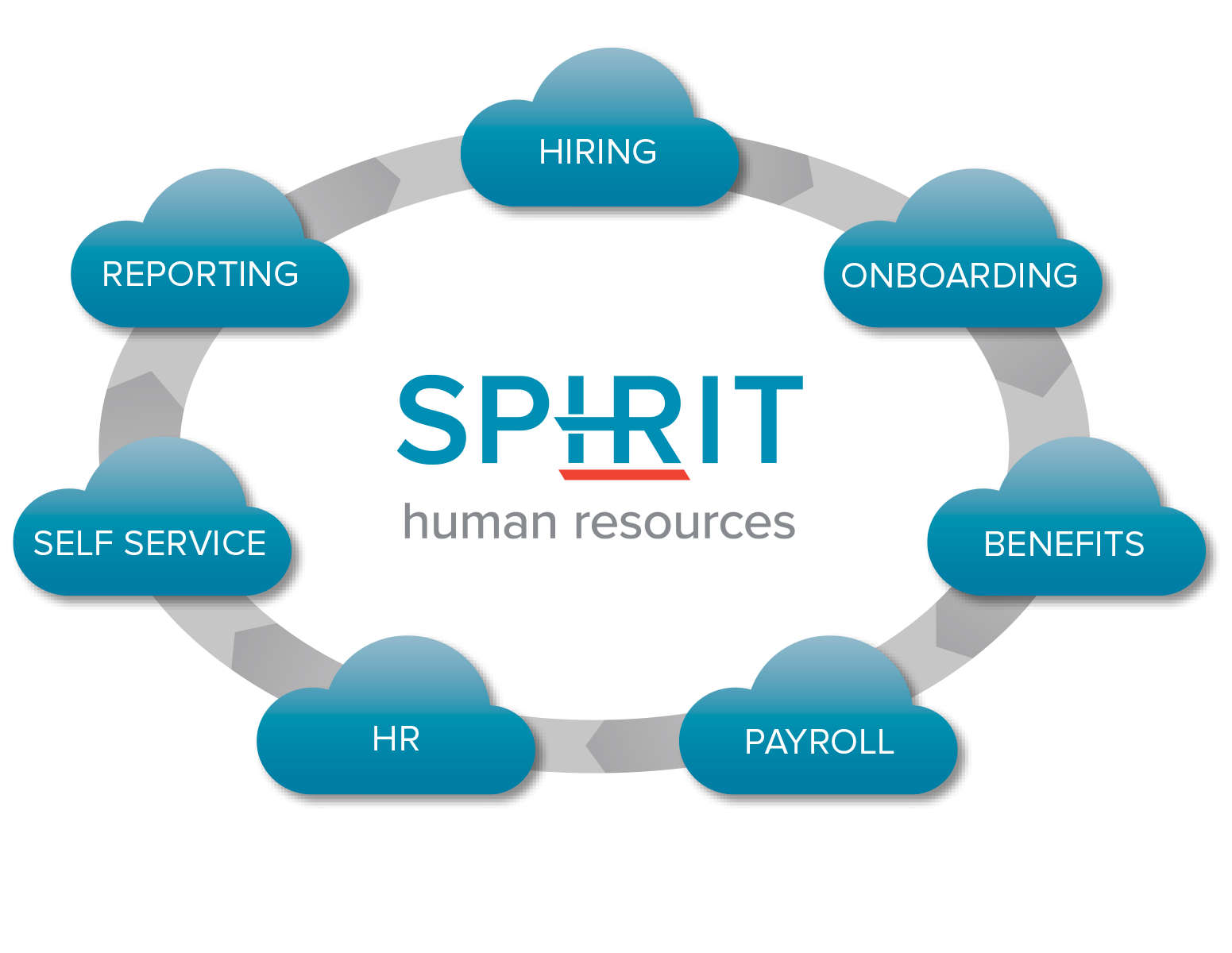 Our Technology Platform
Spirit Human Resources' HRIS is a 100% web-based, easy-to-use, complete HR software designed to simplify HR for employers like you. The Spirit Human Resources Cloud HRIS provides everything you need for world-class HR today and tomorrow. It delivers industry-leading payroll, benefits, HR administration, onboarding and more. Combined with HR expertise and critical guidance from Spirit's professionals, Spirit's HRIS supports your organization through every stage of its growth.