7 Steps for Developing a Disaster Response Plan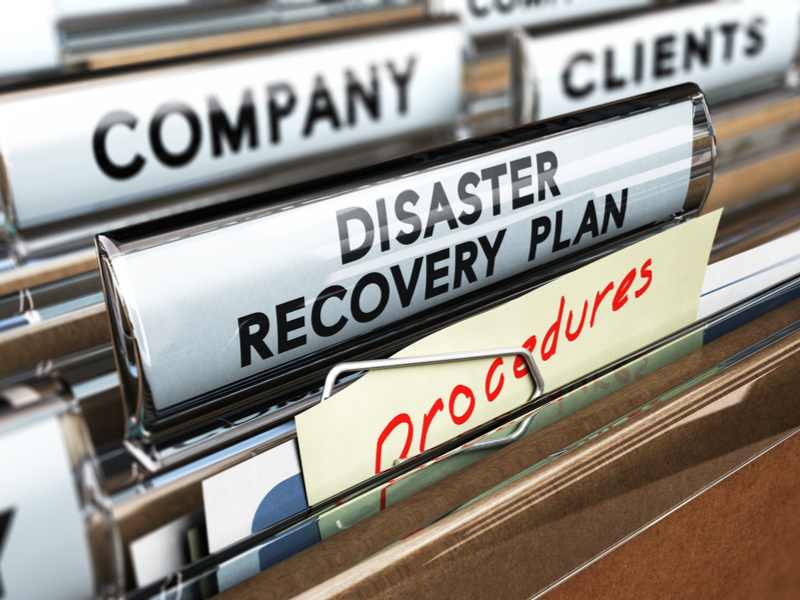 Spirit HR loves to help companies grow.  We do this by partnering with businesses and [taking over] their back-office HR transactional functions.  We also endeavor to educate and provide valuable information to our clients on topics that may not be top of mind.  A disaster response plan is one of those topics.
None of us want to imagine the consequences or aftermath of a disaster, but planning can mean the difference between managing the event in an organized and thought-out manner or being consumed in complete chaos with no idea what to do next.  Experiencing the latter can extenuate the interruption of business operations and ultimately affect your bottom line.  Consider that up to 40% of businesses affected by a natural or human-caused disaster never reopen (Source:  Insurance Information Institute).  Use the following steps to proactively develop a disaster response plan.
Assemble a Team
Include key personnel to develop the plan and lead the recovery process.  Members from various functional areas can provide diverse perspectives.
Assess the Threats
Consider natural disasters; earthquakes, floods, tornados, hurricanes, or landslides, non-weather-related threats; biological hazards, medical emergencies, utility interruption or failure, or accidental and intentional human acts; robbery, fire, explosion, hazardous material leak/spill, workplace violence, or terrorism.
Conduct a Business Impact Analysis
Identify the operational and financial impacts from an interruption or disruption of your business. Anticipate the impact of lost or delayed sales or income, increased expenses, customer dissatisfaction or defection and contractual penalties.  Consider the duration of the disruption.  Closing the business for one day due to minor building damage would have a different impact from closing and relocating due to the building being destroyed. Identify the critical services and operations you provide to your customers and how you will continue to conduct business in the absence of your current environment.
Develop a Business Continuity Plan
Map out the exact steps to take and who will take them once the danger has passed and the safety and well-being of people on the premises at the time of the disaster have been provided.  Identify relocation sites, plan for replacement of computer equipment, software, machinery, office furnishings and other equipment access or replacement and store emergency cash offsite (if there is widespread power outage, ATMs won't work).  Having a plan to get the business up and running as soon as possible after a disaster is paramount to retaining customers and minimizing lost revenue. Create a list of your employees, customers/clients, vendors, financial institutions, property management companies and other critical providers with detailed contact information. Include in the plan how you will contact them; call, text, email, social media, public announcement, emergency message system, and physical location.  Keep copies of the lists offsite with available access.
Develop a Communications Plan
Communication is critical during an emergency response.  Develop a communications tree to disseminate information to employees and keep them updated often.  If the organization is large enough, create a company hotline where up-to-date information can be accessed via a recorded message.  If your customers' services or orders will be impacted, contact them as soon as possible to let them know what to expect. Determine who is responsible for contacting whom, including advising insurance companies and financial institutions.
Distribute the Plan
Assure team members have a copy of the plan or know where to find it. Designate a location within the facility to store several copies of the plan. Designate which, if any, team members will store the plan at home. Store an electronic copy of the plan in a private, secure and accessible website/cloud location. Assign each team leader a backup in case they are unable to complete their tasks.
Maintain, Test and Revise the Plan
As business situations change, so does the plan. Designate a person to maintain the plan. Changes in processes, equipment needs, etc., should be updated in the Plan at least once a quarter.  Items such as employee, vendor and client contact information should be maintained as they change. The team should hold an annual meeting to review and test the plan.
Detailed information for preparedness planning can be found at www.ready.gov/business.
No amount of preparation can cover every possible contingency.  Consider the highest likely scenarios in your situation and plan accordingly.  Communicate often with everyone affected before, so everyone is informed of the plan; during, to keep information flowing so no one is guessing; and after, to debrief and assess how well the plan performed.
Latest Blogs from Spirit HR
According to Forbes, 32.6 million Americans will be working remotely by 2025. In addition to enjoying significantly lower overhead, employers are now in a prime position to widen their talent pool and leverage a more robust, productive and collaborative workforce by...