August: Children's Eye Health and Safety Month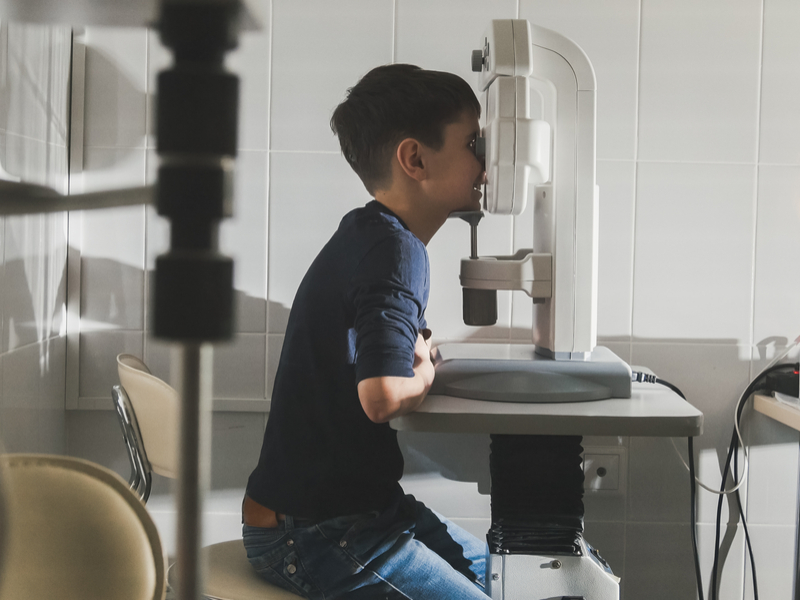 August is Children's Eye Health and Safety Month
It is estimated that 80% of classroom education is taught visually?  As you get ready to start the school year, add an annual eye exam to the immunizations and school orientations you already have planned.
Your child's eye doctor can help detect refractive errors such as nearsightedness, farsightedness and astigmatism as well as the following diseases:
Amblyopia (lazy eye)

Strabismus (crossed eyes)

Ptosis (drooping of the eyelid)

Color deficiency (color blindness)
Throughout the year, keep a look out for warning signs that may indicate a vision problem. Some of these include:
Wandering or crossed eyes

A family history of childhood vision problems

Disinterest in reading or viewing distant objects

Squinting or turning the head in an unusual manner while watching television
Eye Safety is another part of maintaining healthy vision. Eye injuries are the leading cause of vision loss in children. There are about 42,000 sports-related eye injuries every year in America, and children suffer most of these injuries.
All children should wear protective eyewear while participating in sports or recreational activities
Purchase age-appropriate toys for your children and avoid toys with sharp or protruding parts
Some medical plans include a basic eye exam, and additional vision insurance is also offered by Spirit.
Latest Blogs from Spirit HR
Health and safety are two terms that can seem tedious concerning the workplace, but ignoring them and the standards they entail could result in injury, illness or even death. Prevention and preparation are integral to a safe, happy and compliant organization. Here are...