Distracted Driving Awareness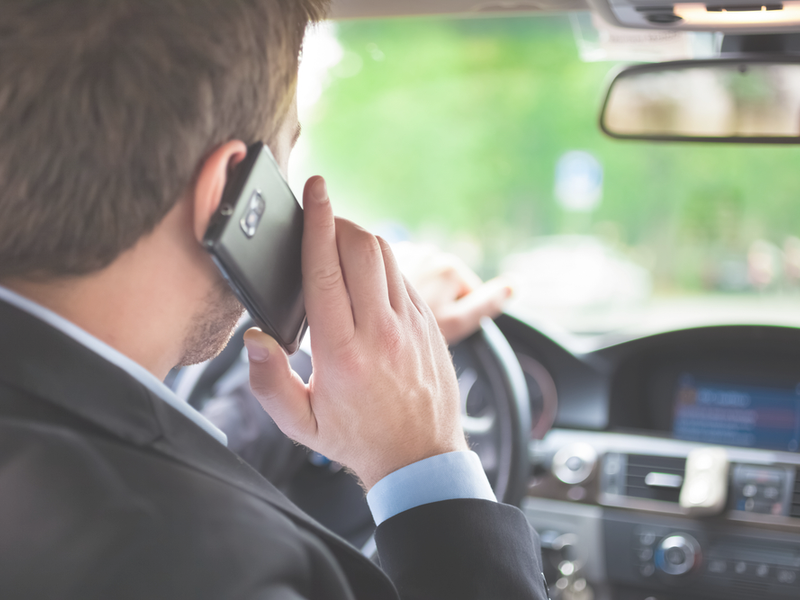 Five seconds is the average time your eyes are off the road while texting.  At 55mph, its like driving the length of a football field with your eyes closed.
It's Not Just Cell Phones
According to the National Safety Council at least 9 Americans die and over 1,000 are injured in distracted driving crashes every day.  EVERY DAY!  But our cell phones are not the only thing distracting us while we drive.  Distracted driving is any activity that diverts attention from driving.  Your morning coffee, lunch on the go, shaking it off with T-Swizzle, threatening to pull the car over if your kids don't stop fighting… all those things are a distraction and they don't just happen on personal time.
Employers Beware
As employers, driver safety should be an important part of all safety programs.  And if you're thinking "Our employees don't drive on the job, so this is not relevant to us." Are you sure?
How do you get your office supplies?
Are your employees working overtime or performing exhausting work?
Do your employees give their cell phone numbers out to clients?
What do those questions have to do with safe driving? Let's consider…
You have a big presentation this afternoon and you just ran out of presentation paper. Your Assistant is at lunch and you call her to pick some up on her way back to the office… while talking to her on the phone you hear screeching tires and a big bang.
An employee has just worked a long shift in an extremely hot warehouse.  He passes out from heat exhaustion while driving home.
On your employee's day off, a client texts him with a technical question which he answers. He doesn't see the red light.
All of these scenarios would likely be deemed work related despite the fact that none of them happened while the employee was "on the job." Do you still think safe driving is not relevant?
Make Awareness a Priority
April is Distracted Driving Awareness Month, making this the perfect time to engage with employees and take advantage of training resources that are widely available. But more importantly it's the perfect reminder that as an employer you can affect change not only in your company's safety record but in the safety of your community.
Join Spirit HR in April and #justdrive.
Latest Blogs from Spirit HR
Health and safety are two terms that can seem tedious concerning the workplace, but ignoring them and the standards they entail could result in injury, illness or even death. Prevention and preparation are integral to a safe, happy and compliant organization. Here are...