Employee Records: What You Need to Know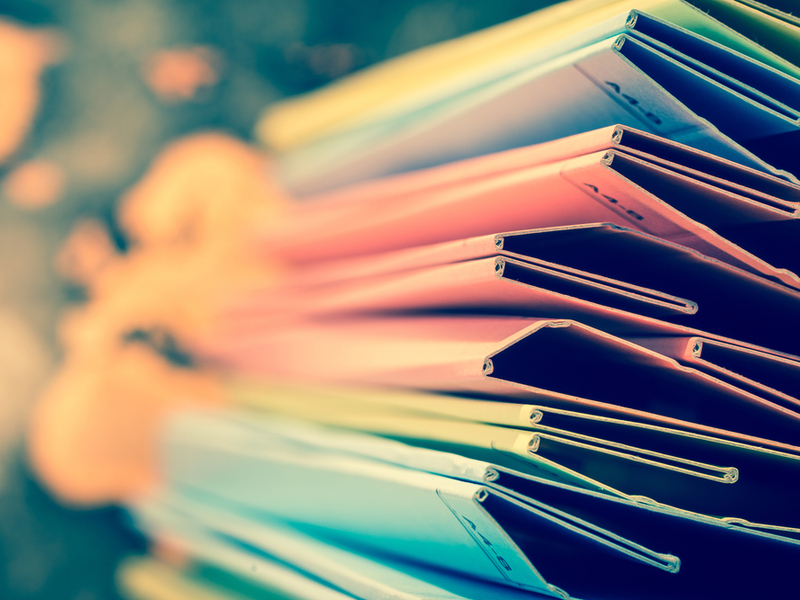 Is your company burdened with mounting employee paperwork and confused about what to keep, where to keep it and how long to keep it?  There are federal and state laws that dictate all these requirements; FLSA, Title VII of the Civil Rights Act, ADEA, ADA and USCIS to name a few.
Be Familiar with Federal and State Regulations
Many businesses are subject to federal regulations which dictate the types of employee records that must be maintained and how long the records should be kept. But don't forget each state may have its own set of regulations that must be adhered to.  And if there are employees in multiple states, compliance issues are compounded.
Develop a Records Retention Policy
Federal and state regulations will determine how long employee records must be maintained, and time frames vary for each.  Be familiar with FLSA, Title VII of the Civil Rights Act, ADEA, and ADA, as well as others and develop retention policies that will keep you in compliance.  For example, Form I-9 must be maintained for a terminated employee for three years after hire or one year after termination, whichever is later.
Records Storage
Employee records may be kept in paper form or electronic.  Many comprehensive HRIS systems do a good job of both collecting data on a new employee as well as maintaining the data electronically.  These systems generally provide a convenient way to maintain employee information with easy access to records as needed.  When maintaining employee records, either electronically or in paper form, medical records should be kept separate from employee information associated with the hiring process, performance reviews, wage history and discipline.
Records Access
Employee records should be kept confidential and access restricted to authorized personnel only.  If an employee requests to see his or her employee file, first, check state law to see whether an employee has a statutory right. Even if he or she does, the employer may have the right under the law to remove certain documents, for example, results of reference checks.  Second, even if an employee does not have the right to review and/or inspect under state law, the employer may want to consider allowing the employee to review.  If allowed, the records should be reviewed in the presence of a company representative such as the human resource manager.
Employment compliance can be complicated.  Employee records are only one aspect of compliance that employers must be familiar with.  Outsourcing HR matters to professionals such as Spirit Human Resources is a great alternative to keeping up with the changing regulatory environment on your own.  Call us today because running a business is hard; we can make it easier.
Latest Blogs from Spirit HR
Health and safety are two terms that can seem tedious concerning the workplace, but ignoring them and the standards they entail could result in injury, illness or even death. Prevention and preparation are integral to a safe, happy and compliant organization. Here are...