Do Odd Interview Questions Work?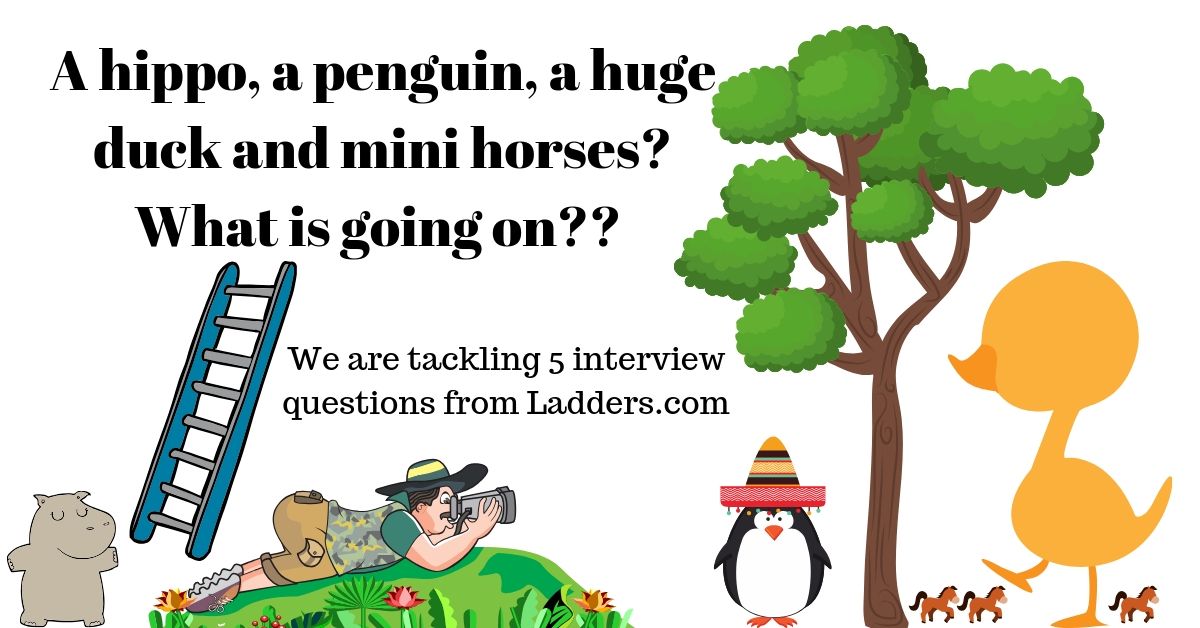 A
recent article on Ladders
listed several interview questions used by well known companies. What is the method behind the madness of these odd ball questions? Keeping candidates on their toes and sparking genuine conversation often allows you to see the real person verses the rehearsed interview persona. Finding creative ways to learn about their reasoning and communication skills gives you insight beyond what you could learn looking at their resume. Would you use any of these questions?
What Kind of Tree Would You Be?
Ladders wrote, "According to Glassdoor, Cisco Systems uses this question is for senior technical writer positions. As with all questions asking you to speak in metaphor, choose a tree that's reflective of your spirit and representative of your career journey. Your answer should be a conversation-starter, not one that raises eyebrows."
Would You Rather Fight One Horse-Sized Duck, or 100 Duck-Sized Horses?
"You're being tested on your problem-solving skills, on whether you tackle smaller-sized problems or bigger-sized problems first." accoridng to Ladder.
Are You More of a Hunter or a Gatherer?
Dell asks this question possibly to gain insite into how you approach problems, as well as how you interact with others.
A Penguin Walks Over Who is Wearing a Sombrero. What Does He Say and Why is He Here?
Clark Construction uses this question. According to Ladders, "This could also be a good time to show off your critical thinking skills by asking follow-up questions, such as "When?" and "How did penguins learn how to talk?"
If a Hippo Gets Stuck in a Hole, How Would You Get It Out?
This question appeared in a U.K. Association of Accounting Technicians' survey. Answers show your creativity and ability to deal with odd requests!
Throughout the week we will post some of our answers…we hope you will play along too!
Latest Blogs from Spirit HR
Health and safety are two terms that can seem tedious concerning the workplace, but ignoring them and the standards they entail could result in injury, illness or even death. Prevention and preparation are integral to a safe, happy and compliant organization. Here are...