The 5 Pillars of a Thriving Hybrid or Remote Workspace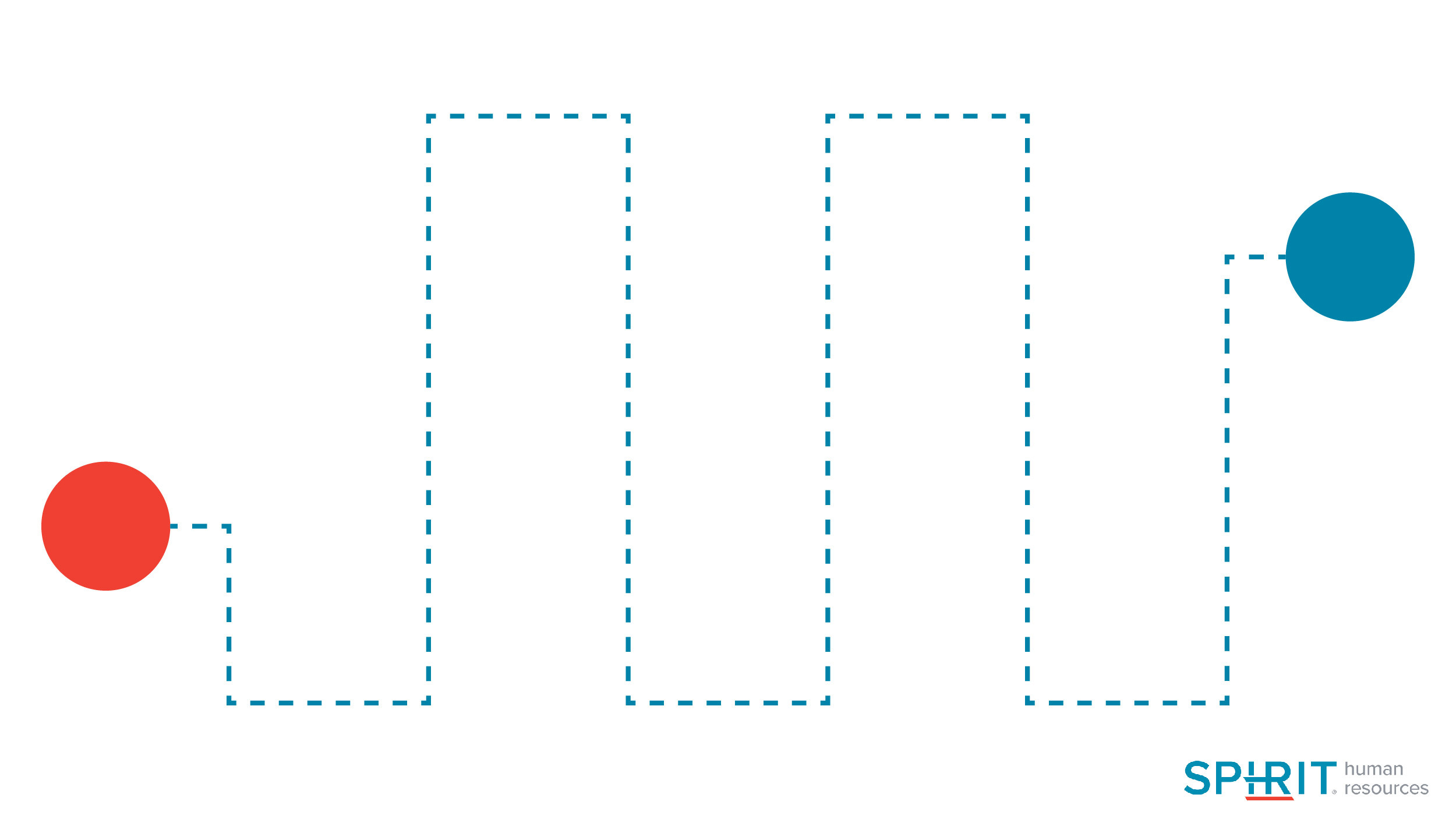 In 2023,
42% of workers
are likely to ask for more work flexibility, including hybrid or remote accommodations in the wake of the COVID-19 pandemic. This historic change in operations across most industries presents a unique opportunity for company leaders to adapt and thrive.
That being said, you've got to lay the right groundwork to get the right results — let's explore the benefits of hybrid work, discuss strategies for implementing a successful model and highlight the importance of addressing key considerations such as onboarding, resources, collaboration and HR compliance.
Comprehensive Compliance
Compliance touches every aspect of your business, making it all the more vital to stay on top of your processes and protocols to keep everything running smoothly. With the right tools and assistance, administrators can seamlessly tackle the transition to remote working without anything slipping through the cracks.
Payroll and Employment Laws
Maintaining compliance with employment laws and regulations can become more complex in a remote environment. Companies often need to navigate different tax jurisdictions, employment contracts and labor laws on the local, state and federal levels — that's where an HR partner like Spirit HR comes in handy. We administer payroll taxes, garnishments, benefits deductions and more, reducing substantial time, liability and costs for our clients.
Reviewing Existing Practices and Policies
Regulations surrounding data security and employee privacy apply regardless of physical environment. Companies must proactively address these considerations and ensure that their policies and practices align with legal requirements.
Efficient Administration
When managing any workforce, there are a number of administrative tasks that need to be accounted for, including onboarding and offboarding, document management, time tracking and much more. From smooth operations and collaboration to compliance and worker satisfaction, optimizing administrative processes is vital to your company's success, especially in a hybrid work environment.
Reducing Time Spent on Transactional Tasks
Simplify your HR processes for employees and leadership alike and gain back time by investing in software solutions. When removed from the physical office environment, administrators will need round-the-clock access to critical data and management tools like detailed reporting, payroll information and time off requests.
Streamlining Benefits
Providing and managing benefits such as healthcare and retirement plans is complex in any working scenario, especially for employees working across multiple states. PEO partners like us can leverage established relationships with benefit providers to offer comprehensive benefits packages.
Reliable Technology
Keeping track of data and ensuring it's secure can be a challenge, especially for companies with a large remote team. A strong HRIS system can help to centralize data and make it more accessible at every level of business.
Easy Access to Key Resources
A successful hybrid workplace requires seamless access to resources, including payroll, benefits and internal support systems. By investing in a user-friendly, cloud-based platform like Spirit HR, companies can ensure that everyone has access to these essential resources. Implementing a self-service portal empowers employees to manage their payroll, benefits and other HR-related tasks with just a tap or a click, regardless of their physical location.
Comprehensive Applicant Tracking
What would it look like to reduce the time it takes to hire new people by 30% or more? Our applicant tracking technology allows employers to simplify and streamline posting jobs online, receiving resumes, sorting through potential applicants and scheduling interviews.
When you've found the ideal candidate, their information flows right through to onboarding. With a complete set of digital and online forms combined with electronic signature functionality, new hires can get started quickly with accurate records and data — no office filing cabinet needed.
Thoughtful Communication
Leaders across all industries may be concerned about maintaining workforce engagement and facilitating effective communication across a remote team. What would seamless communication look like for your organization, especially when you're not in-office together? Planning and technology can help.
Tools for Teamwork
Effective collaboration is a vital component of any workplace, and it becomes even more critical in a hybrid model. Creating an inclusive environment where your people feel heard, valued and empowered to contribute their unique strengths is essential for maintaining a strong team dynamic.
Companies can achieve this by establishing virtual meeting norms, fostering open communication channels, and leveraging collaborative tools to facilitate teamwork and idea-sharing across remote and in-person employees.
Defining Expectations
A proper hybrid or remote work policy should fully outline the company's expectations for all team members, including specifications for hours of work, data security, team communication and technology use. Managers should also be trained on how to effectively guide remote employees — this includes setting clear goals, providing regular feedback and resolving conflicts.
Supportive Culture
Cultivating a culture of trust and flexibility is crucial, especially for businesses that are new to hybrid or remote work. Company culture touches every stage of the employee lifecycle.
Seamless Onboarding
How can you help new hires become comfortable with the tools and processes that will empower them? By providing comprehensive training, clear communication channels and virtual collaboration tools in the onboarding process, companies can set their employees up for success from day one.
Employee Well-Being
What does hybrid work mean when it comes to the happiness of your workforce? A 2022 study by Cisco across multiple industries revealed that of the 28,000 full-time workers surveyed, 77.9% reported an overall improvement in their wellness after transitioning to a hybrid work model. 82.2% said that being able to work from anywhere increased their happiness, and 54.7% felt that hybrid working had notably decreased their stress levels.
Expert guidance and a comprehensive software solution allow you to help your staff eliminate stressful distractions and focus on what matters most — this means greater productivity and higher retention rates over time.
It's Time to Get Cloud-Ready and Future-Proof
Remote and hybrid models stand to redefine work culture while generating more capital for adopting businesses — an estimated $11,000 in yearly savings per remote employee, to be exact.
Spirit HR is ready to help you discover how a remote-ready HR platform can transform your entire organization. Request a free demo to see what the support of real-time HR expertise and cutting-edge digital technology can do for your payroll, benefits, risk assessment and more.
Latest Blogs from Spirit HR
According to Forbes, 32.6 million Americans will be working remotely by 2025. In addition to enjoying significantly lower overhead, employers are now in a prime position to widen their talent pool and leverage a more robust, productive and collaborative workforce by...