Week In Review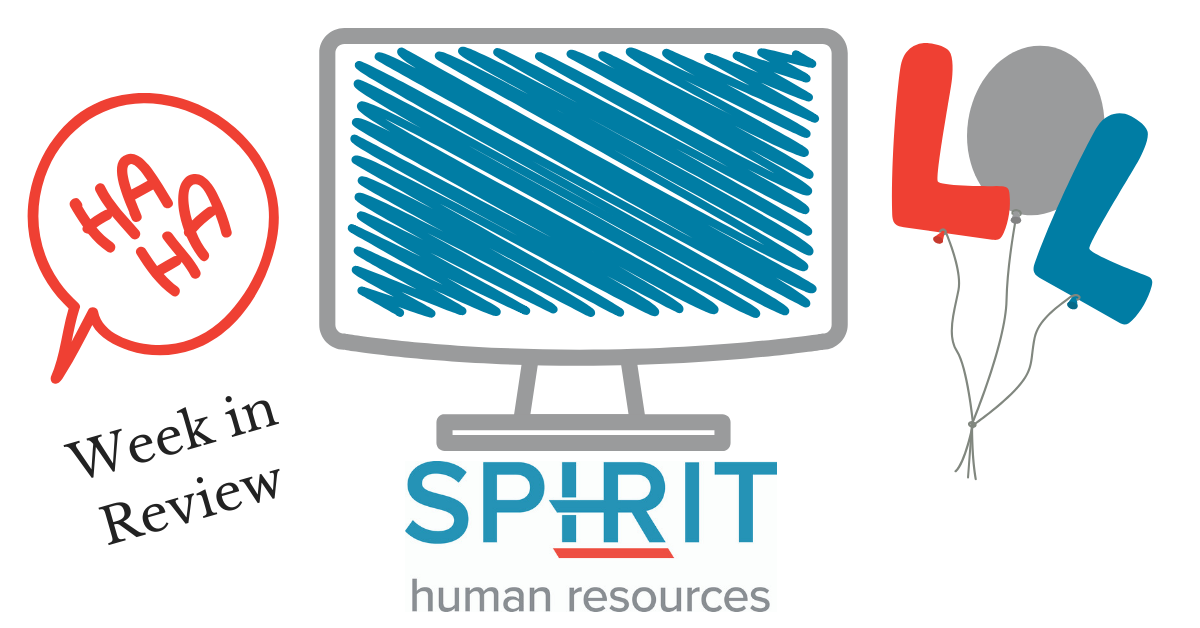 Need a Little Weekend Reading?
This Friday's Week in Review round up is a collection of HR Stories recapped back in 2015 by HR Morning. Amusing stories are timeless!
"If you were a pizza deliveryman, how would you benefit from scissors?" – Apple
Applicant claimed to have been an Olympic medalist.
Free candy = national holiday. Employee thought Halloween was a work holiday.
Do the security cameras work?
At a company gift exchange, an employee received some rolls of toilet paper from her manager. Added bonus gift: a photo of the supervisor.
Latest Blogs from Spirit HR
According to Forbes, 32.6 million Americans will be working remotely by 2025. In addition to enjoying significantly lower overhead, employers are now in a prime position to widen their talent pool and leverage a more robust, productive and collaborative workforce by...