Week In Review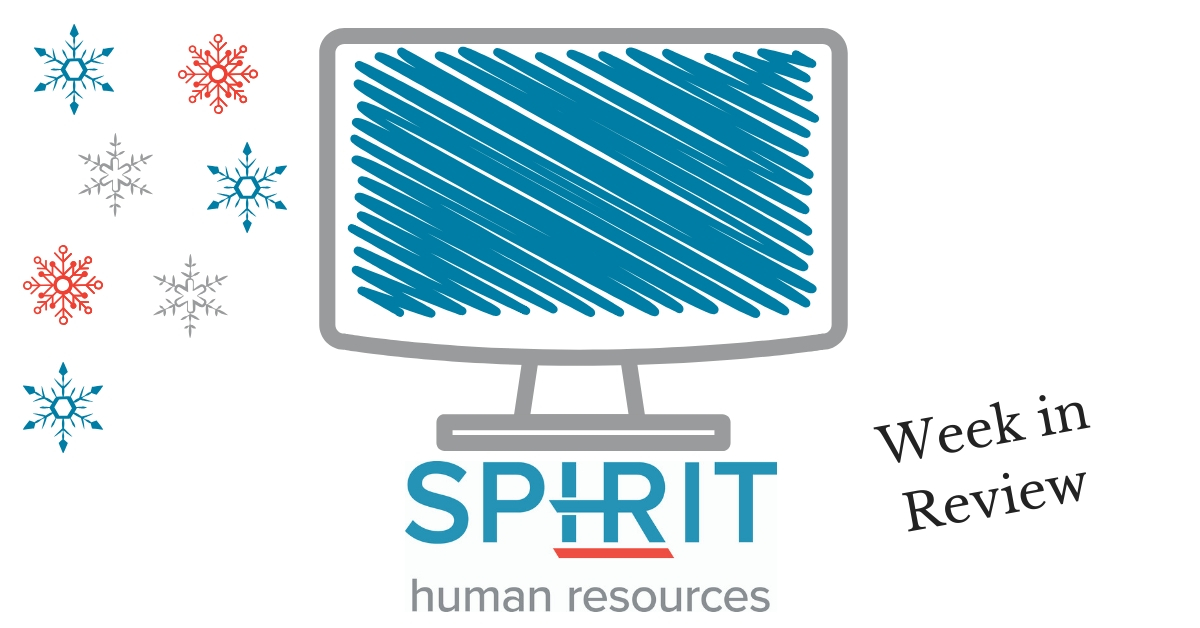 Need a Little Weekend Reading?
Each Friday, we will be posting a Week in Review round-up of posts from the week.
Are You Hiring?
"Our goal in this piece is to present the very best questions we've heard for hiring incredible performers — with deep dives into interviewing technical and product candidates in particular."
The Best Interview Questions We Have Ever Published 
What Exactly is "Company Culture?"
"If I don't feel good about how the work gets done, if I'm not enjoying the process with my team, then no amount of rock climbing expeditions or expensed dinners or Friday margaritas are going to change that."
Company Culture Isn't What You Do, It's How You Do It
Here's an Innovative Way to Reduce Work Stress…
"…study investigated whether singing with colleagues in a workplace choir can reduce workplace stress and enhance feelings of support."
Singing With Your Coworkers Could Actually Help Reduce Stress
Latest Blogs from Spirit HR
According to Forbes, 32.6 million Americans will be working remotely by 2025. In addition to enjoying significantly lower overhead, employers are now in a prime position to widen their talent pool and leverage a more robust, productive and collaborative workforce by...