Week In Review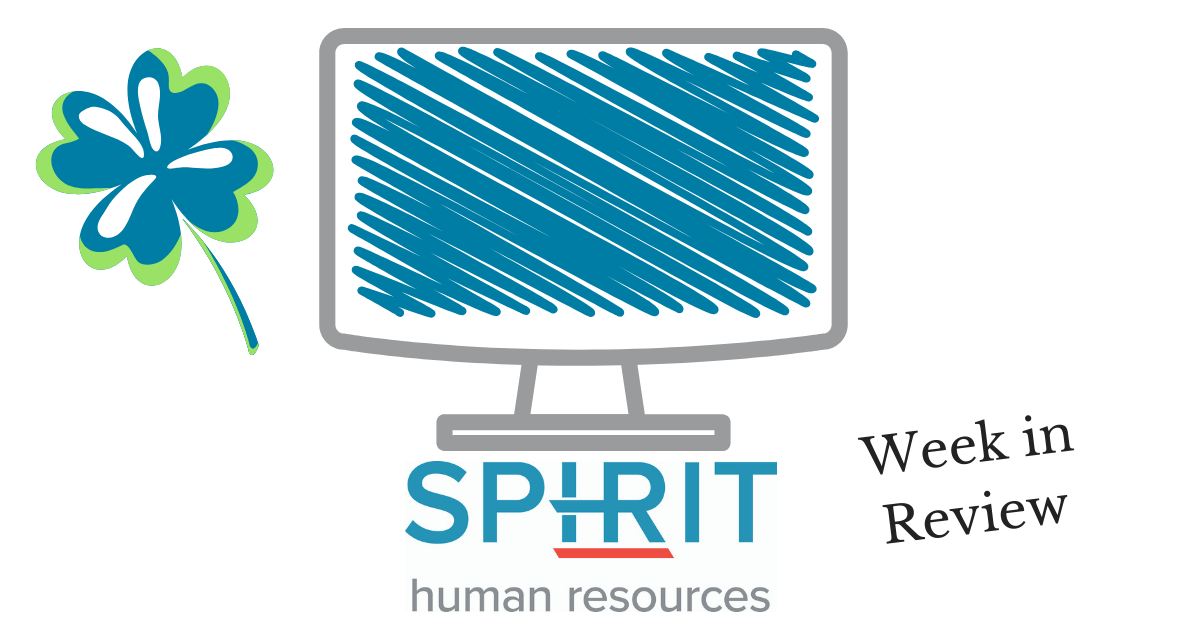 Need a Little Weekend Reading?
Each Friday we will be posting a Week in Review round up of posts from the week.
Do You Do "Deep" Work? How About Using the Frog Method?
"I tackle the tasks I don't like — but are still important — first thing in the morning. I leave the easier tasks for left for later in the day, when my mind begins to wander…"
Twelve Ways You Can Work Smarter, Not Harder
What Do Your Employees Think?
"If you're on a quest to discover how to make your workplace great, you will need to capture the sentiments–the very opinions–of your employees. What this means is designing the most powerful questions, with a combination of the strongest links to the most business outcomes you want, with your employees' needs in mind."
Asking These 5 Questions Will Instantly Reveal What Employees Think of Their Manager
Latest Blogs from Spirit HR
According to Forbes, 32.6 million Americans will be working remotely by 2025. In addition to enjoying significantly lower overhead, employers are now in a prime position to widen their talent pool and leverage a more robust, productive and collaborative workforce by...