Week In Review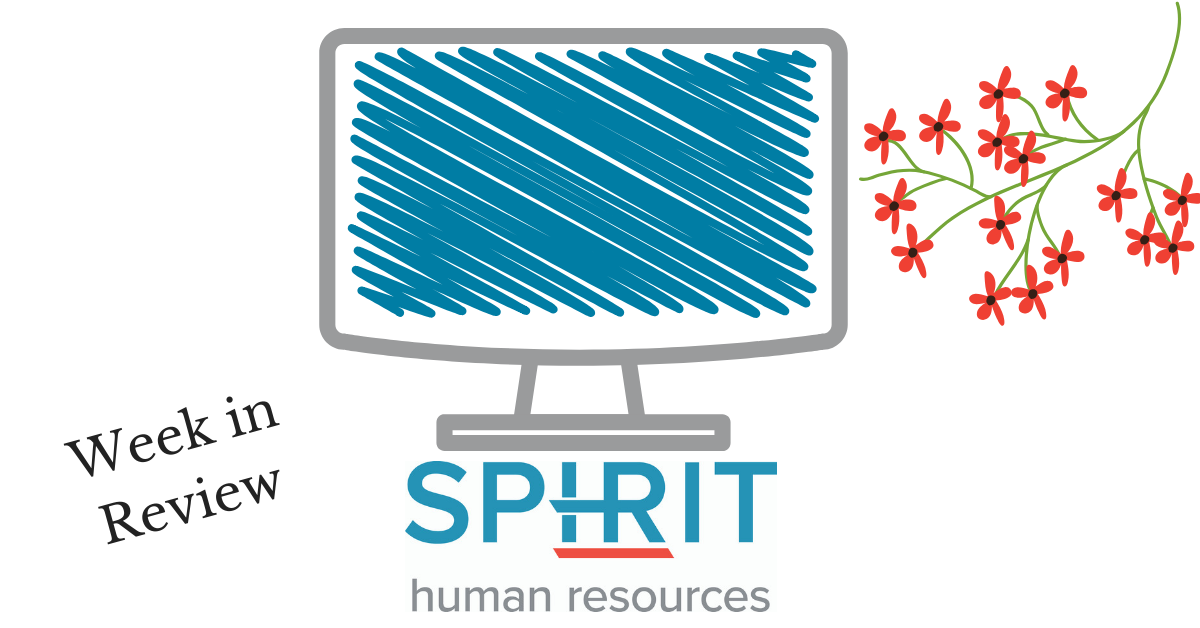 Need a Little Weekend Reading?
Each Friday we will be posting a Week in Review round up of posts from the week.
"Unemployment is at an all-time low. Employment is at record highs. Corporate executives grumble about the war for talent, but their own actions hinder the hiring process and turn off potential candidates."
Badly Mistreating Job Seekers Has Become Commonplace — Here's What Needs To Change Now
"If you use questions to guide people toward the errors in their thinking process and allow them to come up with the solution themselves, they're less likely to feel threatened and more likely to follow through."
How to make people like you: 6 science-based conversation hacks
"Managing your manager, surviving a merger and getting back on the career path you deserve."
Latest Blogs from Spirit HR
According to Forbes, 32.6 million Americans will be working remotely by 2025. In addition to enjoying significantly lower overhead, employers are now in a prime position to widen their talent pool and leverage a more robust, productive and collaborative workforce by...