Week In Review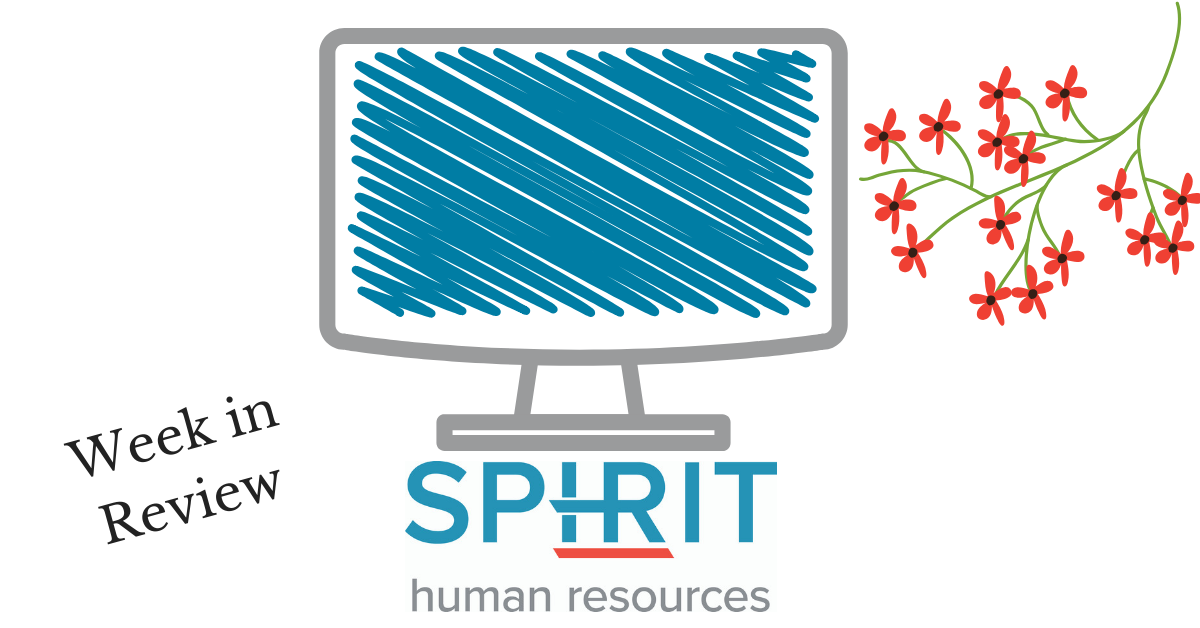 Need a Little Weekend Reading?
Each Friday we will be posting a Week in Review round up of posts from the week.
"Great bosses find themselves using the following positive reinforcements, questions, and statements of gratitude on a daily basis. "
8 Phrases a Great Boss Will Constantly Tell Their Employees
"What 1 thing are you most proud of getting done this week?"
Do This 1 Thing Every Friday to Improve Employee Satisfaction 
"I believe employees need to make sense in their guts and be inspired in their hearts as well. When the gut, heart and head are all on the same page, what happens is "gut intelligence," a term I developed that describes the wisdom to know what to do when these three elements are in sync."
Latest Blogs from Spirit HR
Health and safety are two terms that can seem tedious concerning the workplace, but ignoring them and the standards they entail could result in injury, illness or even death. Prevention and preparation are integral to a safe, happy and compliant organization. Here are...