Long and Short Term Disability Insurance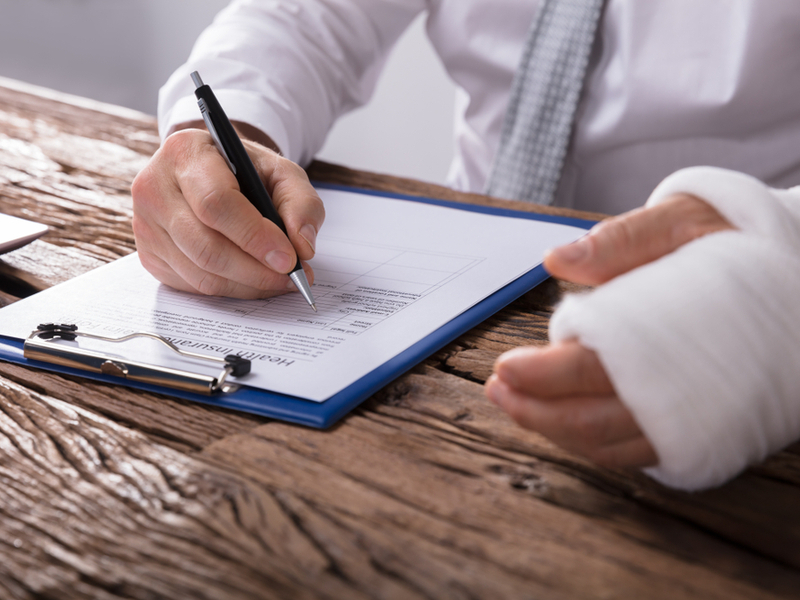 Have you thought about what would happen if you incurred an injury or illness and didn't have an income for a few weeks?  For some, this would be a hard event to endure.  And what if that injury or illness lasted for a few months?  For some, it might mean not being able to pay bills or maybe even put food on the table.
That's where disability insurance comes in.
What is Disability Insurance
Disability benefits are used when someone experiences an accident, illness, or surgery that prevents them from working and receiving their regular income due to a medical condition.
There are two types of coverage; short-term disability for those events that last several weeks and long-term disability for those that may last for several months.  Disability insurance pays a percentage of your salary while you are disabled.
Short-term Disability
Short-term disability will typically pay you after a waiting period. A short-term policy waiting period could be 7-14 calendar days from the date of illness or injury. Short-term benefits are paid weekly, usually for 11 -21 weeks, based on the policy.
Sometimes we think of these things as major catastrophes.  But what if you tore your knee up playing basketball with your kids and you couldn't work for 6 weeks?  Or you need to take time off work to have a baby?
Long-term Disability
What if, heaven forbid, you had a heart attack and were off work for 6 months?
Long term disability insurance is coverage that begins once you complete a waiting period.  With long-term coverage, there is usually a 90-120 day waiting period, which can be covered by a short-term policy if you have one in place.  The duration of the benefit varies, but it usually provides coverage until you return to work, are no longer disabled, or reach Social Security retirement age.
Disability vs Workers' Compensation
Disability benefits are not the same as workers' compensation. The main difference is that workers' compensation benefits are for work-related events and disability benefits are for non-work related events.
Access to Disability Plan
Many employers offer disability insurance plans as part of an employee benefits package. You should check with your employer to see if such a plan is available.  If you do not enroll during your initial eligibility you may be required to answer medical questions that will determine your ability to get coverage.
If not getting paid due to an injury or illness would put you in a bind, you should seriously consider disability insurance.
Latest Blogs from Spirit HR
According to Forbes, 32.6 million Americans will be working remotely by 2025. In addition to enjoying significantly lower overhead, employers are now in a prime position to widen their talent pool and leverage a more robust, productive and collaborative workforce by...